Address:1319 Duval St, Key West, FL 33040
Why Kleinfeld Hotel Blocks recommends this hotel? 
If sun, sand and beautiful weather are on your must-haves for you wedding day then Southernmost Beach Resort is your go to! This hotel stretches out on a secluded section of the island, away from the hustle of Key West activities but close enough to the excitement when you want it. The resort, located in Old Town, expands over 6 acres, steps from Duval Street, on the quieter end of the island, and offers spectacular ocean views, beautiful historic architecture, and all the resort amenities and activities you and your guests desire.  The private pier presents a breathtaking view and front-row seat to the Atlantic Ocean's spectacular sunrises and early winter sunsets.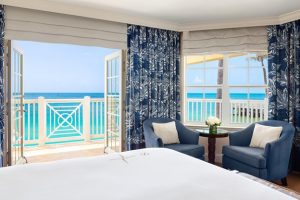 Why we know you'll love it?
Southernmost Beach Resort is more than a place to stay and ideally suited for a beach wedding location in paradise!  There are three pools, two beach venues, pool bars, a beach bar and restaurant, and on-site activities to keep the guests occupied from morning to night.  The location is perfect because it's on the island's quieter end and within walking distance to the museums, attractions, nightlife, restaurants, and cafes. There are multiple reasons it is popular amongst couples getting married in Key West, and one of them is Southernmost Beach Resort is the only private beach space that you can get on the island with uninterrupted views.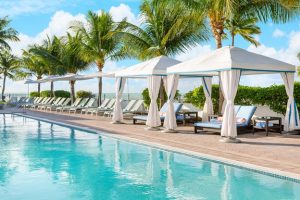 Why this hotel stands out?
Another reason why it's so popular is Southernmost Beach Resort can also be the onsite location for all wedding celebration events, including; welcome parties, ceremony, and farewell brunches, all taking place at the resort.  The resort offers guests many options to choose from, including two beaches, the Tranquility Pool and our West Lawn.  The romantic venues provide premium amenities and flexible spaces to host your special day (or week) the way you've dreamed of and always imagined it. The welcome parties and farewell brunches create a unique experience that compliments the wedding day celebration but stands on its own. Each celebration and event will be unique and provide unforgettable memories that will last a lifetime.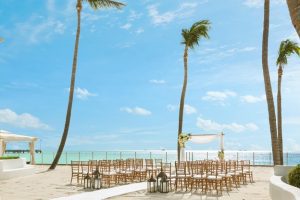 Want to book your wedding room block at Southernmost Beach Resort?