Address: 210 W Rittenhouse Square, Philadelphia, PA 19103
Why Kleinfeld Hotel Blocks recommends this hotel?
We love a hotel with a little bit of history and The Rittenhouse Hotel* definitely has that. It's location formerly housed the mansion that was home to A.J. Cassat president of the Pennsylvania Railroad. The hotel pays homage to its history by naming their lounge after A.J.'s sister, a renowned painter.
The property didn't open as a hotel until 1989 and remains one of the most historic hotels and sought-after hotels in Philadelphia. They feature an indoor pool along with a steam room and sauna, a Jaguar driver service, overnight shoeshine service (think about your guests and groomsmen) and even turndown service.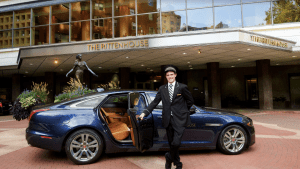 Why we know you'll love it?
Location. Location. Location. The hotel is charming but it's location can't be beat. Located right in the heart of Rittenhouse Square, this is where everything happens in Philadelphia. It's where the who's who goes to dine and shop and it's all within walking distance of the hotel. The hotel is also pet friendly and with a park right across the street it's a great place to bring a pet if you're traveling with one.
The hotel also recently redesigned their rooms so they're fresh and the have the largest guest rooms in Philadelphia with sizes ranging from 450-600 sq. ft. You'll also love the fact that there's a spa and salon onsite so getting your hair done or having a relaxing massage the day after wedding it's as easy as getting off the elevator. Plus if you're planning to have a reception such as a brunch or rehearsal dinner onsite, they can accommodate both small and large functions. They even have outdoor space that can be used for a reception if your wedding date coincides with nice weather.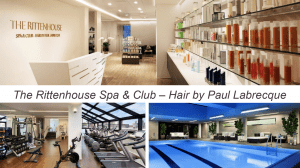 Why this hotel stands out?
It's been ranked one of the Best Hotels in the World so it's hard not to love but we also like that it feels intimate since it's a smaller property with less than 120 rooms.
* Due to Covid-19, The Rittenhouse is currently closed for the summer but is anticipating being able reopen by Fall 2020. Once reopened it's possible that some of the facilities will have limited access so please confirm what's important to you before booking your stay.
Ready to book your Philadelphia room block?
The hotels may not be open, but we can get in touch with them.