Address: 111 E 48th St, New York, NY 10017, United States
Why we know you'll love it:
The InterContinental New York Barclay is a historic gem located in Midtown East, originally part of Grand Central Terminal. This hotel has evolved over the years and underwent one of the most ambitious restorations in American history. Established in 1926 as Manhattan's most prestigious luxury hotel, the InterContinental New York Barclay still proudly serves New Yorkers and international travelers alike, almost 100 years later. The interior is elegant and upscale as a nod to its ritzy roots, yet still maintains residential-style comfort to ensure you and your guests feel right at home.
Why Kleinfeld Hotel Blocks recommends this hotel:
Take a step into Park Avenue-style luxury by booking any of the InterContinental New York Barclay's 700+ spacious guest rooms and suites. The rooms are adorned with carefully curated local artwork that harkens back to the Federalist style that was in fashion when the building was originally designed in the 1920s. 
There are several event spaces within the building that can accommodate weddings, meetings, and social events ranging from intimate gatherings to large-scale functions.
Located on-site, The Parlour restaurant and bar is one of the many examples of the InterContinental New York Barclay's commitment to sustainability. The Parlour offers a variety of classic New York beverages at the bar, and serves the finest culinary offerings made with sustainable, locally sourced ingredients found within 350 miles of New York City. One of the most notable initiatives put in place is their rooftop garden and beehives, complete with a beekeeper.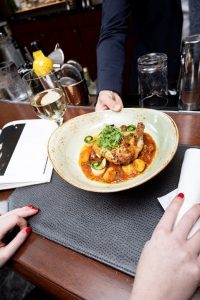 Insider Recommendations:
Let us help you get the best rates and perks possible in conjunction with the InterContinental New York Barclay's generous offers and booking deals, including the Proposal Package, the Pooch Package, and the Say Yes to the Dress package. We also recommend you check out the Breakfast at Tiffany's Experience, which is arranged by the hotel and gives you a tour of the locations where the iconic movie was filmed.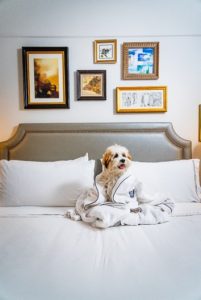 Want to book your hotel room block or event space at InterContinental New York Barclay?