Address:   45 W 44th St, New York, NY 10036, United States
Experience Luxury and Elegance at Sofitel New York: A Haven of Sophistication
Why We Know You'll Love It:
Nestled in the heart of the city that never sleeps, Sofitel New York stands tall as a beacon of luxury and sophistication. From its exquisite rooms and suites to its state-of-the-art meeting and event spaces, this French-inspired hotel is a haven for those seeking a truly unforgettable experience. Explore the opulent rooms, versatile meeting spaces, amazing restaurants, and exciting local attractions that make Sofitel New York a true gem.
Sofitel New York offers 398 luxury hotel rooms, including 47 suites, 4 Prestige suites with terraces, and L'Appartement New York. Each room showcases a stunning view of the city, with sights sweeping from 44th Street in Midtown to the Empire State Building. From the lush furnishings to the elegant European-style decor, each room exudes an air of sophistication.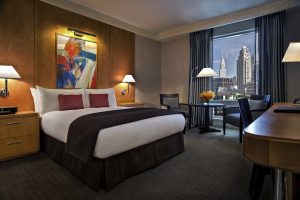 Why Kleinfeld Hotel Blocks powered by LM Media Worldwide recommends this hotel:
If you are looking for the perfect venue for meetings or events, Sofitel New York offers an array of versatile spaces that can accommodate gatherings of any size. Host up to 70 guests on either of the two outdoor terraces venues, or accommodate up to 190 attendees in Le Grand Ballroom. Whether you're hosting a corporate conference, a lavish wedding, or a social gathering, we can liaise with the hotel's dedicated events team to ensure that every detail is taken care of. State-of-the-art technology and impeccable service combine to create an unforgettable experience for both hosts and guests alike.
Savor delicious bites at the hotel's signature restaurant, Gaby Brasserie Francaise, which serves up a fusion of French and American cuisine in an elegant setting. Whether you're there for breakfast, lunch, or dinner, each meal at Gaby is a celebration of flavors. The restaurant can also be booked for a private event, where you can dine, drink, and dance the night away with up to 200 guests. Finish off the perfect evening at the stylish Mademoiselle Gaby bar to indulge in expertly crafted cocktails and unwind in the company of friends or colleagues.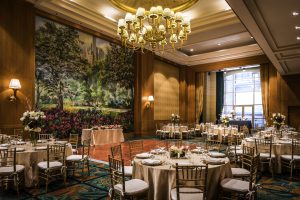 Insider Recommendations:
When it comes to exploring the vibrant city outside of the hotel, Sofitel New York's prime location places you at the center of it all. You will be located just moments away from iconic landmarks such as Times Square, Central Park, and Broadway theaters. Immerse yourself in the electric atmosphere of the city as you take in the sights and sounds of New York. From world-class shopping on Fifth Avenue to exploring the renowned Museum of Modern Art, the possibilities for adventure are endless.
At the end of the day, retreat to the hotel's tranquil SoSpa, where you can rejuvenate both body and mind with a range of indulgent treatments. Pamper yourself with a relaxing massage or enjoy a refreshing swim in the hotel's state-of-the-art fitness center. After the excitement of your special event, this experience is  sure to make you and your guests feel refreshed and rejuvenated.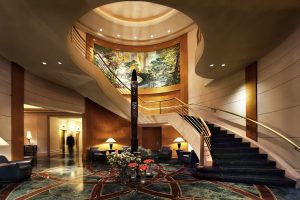 Want to book your hotel room block at Sofitel New York?