If you're looking for a fun way to welcome your guests to your wedding, a welcome bag is a great way to set the mood.
Here are a few tips on how to build the perfect welcome bag for your guests:
Choose your bag.
Paper bags are usually the go-to but you can spice it up a bit by stamping your monogram to the outside of the bag or choosing colors that fits your wedding theme. If your budget is flexible you may want to consider upgrading to a canvas tote which works great if you're having a beach wedding.
2. Itinerary.
When guests are traveling from out-of-town it's likely they forgot a few things and your wedding invitation might be one of them. Include your weekend itinerary in each guests' welcome bag and also provide one to the front desk the weekend of your wedding that way if anyone calls the front desk or passes by with questions, the attendant could answer their questions.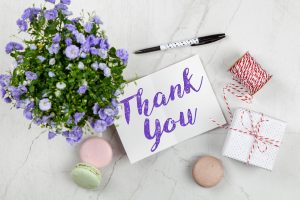 3. A Thank You/ Welcome Note. When the big day arrives it's likely you won't have the time to thank all of your guests personally so take advantage of your welcome bag as an opportunity to thank your guests for coming to the wedding and welcoming in to the events you have planned for them.
4. Drinks & Snacks.
Here's our favorite part- snack time! Often times hotels charge for the mini-bar so it's nice to provide your guests with water bottles and snacks so that when they get in from traveling or back from the wedding they'll have options if they're having the late night munchies. You can also take this opportunity to get creative and help bring your wedding full circle. For example, if you're getting married in Cape Cod of course you're going to want to include the Cape Cod potato chips in your welcome bag. If you're having a beach wedding, here's your opportunity to go the extra mile and provide your guests with some sunscreen and SPF lip balm for them use while they're soaking up some sun.
A few other things you want to consider is variety. Include a salty snack like nuts or pretzels, a sweet snack like gummies and chocolate, and throw in something on the healthier side like a granola bar or dehydrated fruit.
5. Souvenirs.
Some couples like to throw in souvenirs with their welcome bags. If you're getting married on a winery, maybe that's a wine opener to wine glass markers, but whatever you include (if you choose to include a souvenir) we recommend you keep it small and simple. With many travelers forgoing checked bags you want to make sure whatever additional souvenirs you include in your bag are TSA approved so keep liquids under 3 oz. and overall keep the size small so it's easy for them to tuck into their bags even if they overstuffed them to begin with.