Address: 550 W Mt Pleasant Ave, Livingston, NJ 07039, United States
Why we know you'll love it:
This classic, contemporary property located in the heart of Livingston, New Jersey is sure to give you and your guests a taste of world-class hospitality! This AAA Four-Diamond boutique hotel is perfect for any type of event, from corporate meetings to wedding receptions and everything in between. The sophisticated atmosphere is impressive yet comfortable, and the variety of on-site amenities and exciting attractions in the surrounding area make the Westminster Hotel the ideal destination for your next event!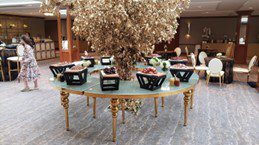 Why Kleinfeld Hotel Blocks powered by LM Media Worldwide recommends this hotel:
The Westminster Hotel Livingston offers a wide selection of luxurious guest rooms and suites ideal for hosting wedding parties, business clients, and groups of any size. This hotel offers amenities including complimentary Wi-Fi, air-conditioning, and access to an on-site fitness center. You can enjoy premium upgrades in deluxe suites with the help of our hospitality experts at LM Media Worldwide. 
For the big day, accommodate up to 800 guests with your choice of Westminster Hotel's dazzling Grand Ballroom or their lush outdoor patio space, complete with a pergola and flower garden. Dine on delicious food and drinks crafted by Executive Chef Chris Siversen at the Feathered Fox restaurant.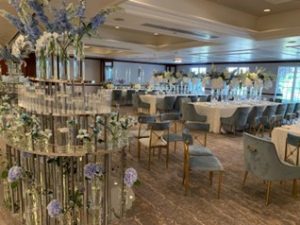 Insider Recommendations:
During your stay, there are a variety of attractions nearby to check out such as the Turtleback Zoo, the Mall at Short Hills, and various Wildlife Adventures. Want to take a quick day trip? Good news! At the Westminster Hotel Livingston, you are only 17 miles away from NYC! The diverse mix of amenities and attractions on-site and nearby makes this hotel the ultimate destination for your next event!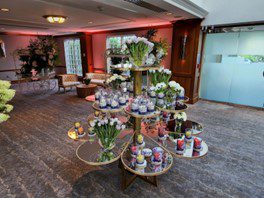 Want to book your hotel room block or event space at Westminster Hotel?