Love your dog? So do we!
It's National Dog Day and we thought we'd share our top 10 favorite ways couples have incorporated their dogs into their wedding plans.
Save-the-Dates
How about including your dog in your save-the-date? It's the perfect way to celebrate the star of your life without having to worry about whether the venue will allow the dog to stay for the reception, whether you have to book a pet friendly hotel, etc.
Engagement Photos
Imagine announcing your big day with these happy faces greeting your guests on a save-the-date? Coordinate with your photographer ahead of time and think about the type of photos you'd like to get. If you want some couple only shots, have a friend tag along that can care for the pups, or see if you can book two photo shoots- one with the pups and one without.
Front and Center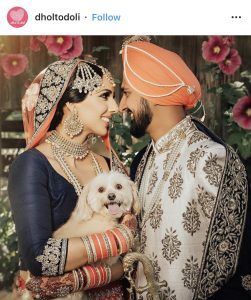 Share the spotlight with your pup smiling front and center in your photos.
Best Friend and Best Man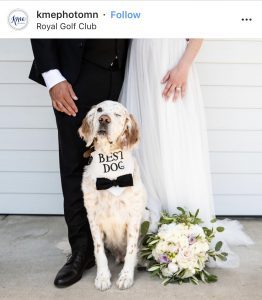 If a dog isn't your best man at the wedding, did you even have a wedding?
Doggie Bandanas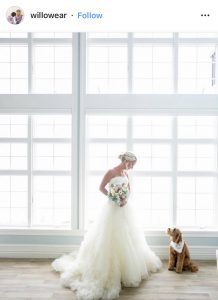 Capture that eternal loving gaze with your dog with a themed doggie bandana. This bride snagged a bandana that says "I do too."
Post-Ceremony Greetings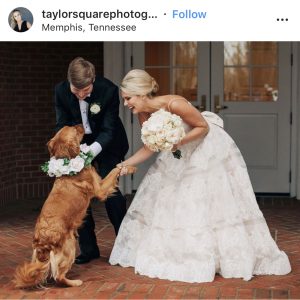 Who would be happier to greet you after the ceremony than your pup? Look at how excited this retriever is to get a mommy and a daddy.
Capture the Emotions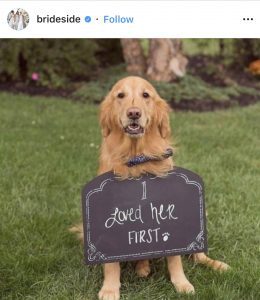 Blending a family could cause some protectiveness amongst our furry best friends, but how about setting the record straight with a chalk board sign. Afterall, being first counts for something right?
Always Ask.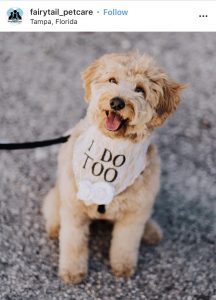 Make sure to include your pup in the nuptials. This doggie says "I do too" in an embroidered lace and floral pet bandana. Talk about elegant!
Down the Aisle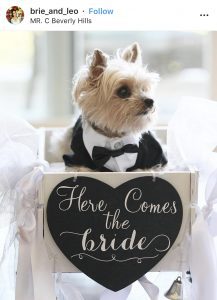 How about making your dog the ring bearer? For the smaller dogs, consider a decorated wagon or if you really want to step-it up, you can build a doggie carriage on a remote-controlled base and let your dog stroll down the aisle in style.
Cake Topper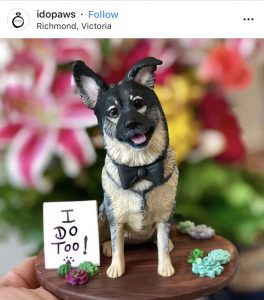 Finally, if you can't include your furry friend in engagement photos or at the ceremony, how about representing the love with a cake topper? This realistic cake topper is cute and memorable.
If you have a cute idea on how to include your dog in your wedding, use the hashtag #KleinfeldHotelBlocks to get featured on your page.