Address: 1143 New Hampshire Ave NW, Washington, DC 20037
Why Kleinfeld Hotel Blocks recommends this hotel?
It's all about the vibe. Yours Truly DC  feels like the apartment you wish you had and that's intentional. It's meant to feel like a home and they've done it well. The rooms are modern and spacious with comp'd Wi-Fi throughout the hotel.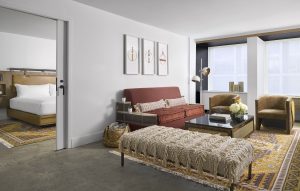 They also have a large "living room" area which is where their onsite restaurant, Mercy Me is located. It's a South American restaurant with stunning aesthetics, an outdoor terrace and a local Chef that creates unique dishes like a carrot cake with whipped passionfruit ganache, Brazilian style truffles and of course favorites like their tacos. It also has a large deck where you can host an intimate wedding or if you need more space, the hotel also has a ballroom that can accommodate 150 people. The restaurant can also be indoor/outdoor because it has accordion windows.
The hotel also has a vinyl records store, El Donut Shoppe, which sets the vibe for the "living room" area.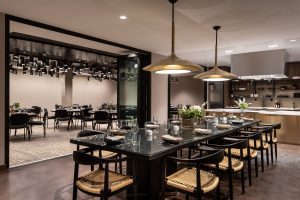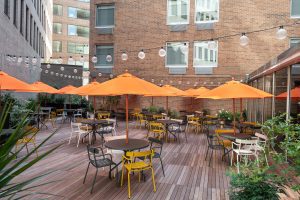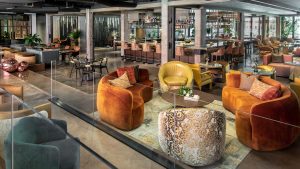 Why we know you'll love it?
The style of the hotel is so unique and it's in a great location near Dupont Circle and the West End. There are several venues nearby such as the Whittemore House, the Caucus Room and museums. Also it's a walkable neighborhood with lots of nearby restaurants and coffee shops.
In addition, the hotel has beautiful suites. While many hotels usually have one presidential suite, the Yours Truly has two 2,000 sq. ft. suites which means you don't have to pick who gets the big room to get ready in, you can both have a big room! Also the rooms are on the highest floors of the hotel which mean you'll have great views of the West End and Georgetown.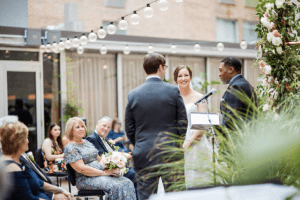 Why this hotel stands out?
Yours Truly, redefines luxury with it's bohemian style. It's cozy, inviting and interesting. It's the type of design where in every corner you find something else you love and you'll find yourself snapping a ton of photos for the gram because it's simply beautiful.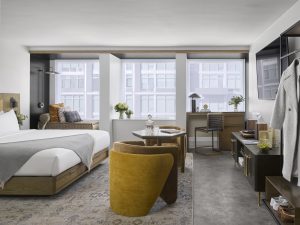 Want to get group rates from the Yours Truly DC?

Ready to start planning your room block?