Address: 6 Times Sq, New York, NY 10036
Why we know you'll love it:
The historic Knickerbocker Hotel has embodied true NYC sophistication since its grand opening in 1906. Known for hosting lavish parties with star-studded guest lists, the Knickerbocker was reimagined in 1988, refreshed by new touches while staying true to its original glory. This hotel is situated in the heart of Times Square, right in the middle of the action. You and your guests can be a part of the iconic NYC scene from the comfort of your luxury hotel rooms. Seize the opportunity to live like a true New Yorker during your stay!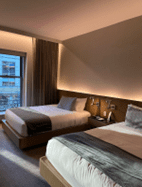 Why Kleinfeld Hotel Blocks recommends this hotel:
The Knickerbocker offers 300+ guestrooms, including several state-of-the-art suites. Each room is complete with sleek, contemporary decor, 12 foot ceilings, and varying floor plans depending on the needs of  you and your guests. Indulge in extravagant features such as priority reservations at nearby restaurants and designer Dyptique bath products, while taking comfort in the complimentary parking, pet allowance, and high speed Wi-Fi. 
Whether your guests are gathering for a wedding, a corporate function or a social extravaganza, the Knickerbocker has a variety of top notch event spaces to suit every occasion. Most notably, the St. Cloud rooftop is a versatile entertainment haven that spans over 7,800 square feet of indoor and outdoor space with gorgeous views and blooming foliage.
Unforgettable dining experiences await within the hotel, with menus crafted by Master Chef Charlie Palmer.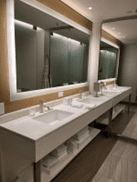 Insider Recommendations:
With the variety of exciting happenings on-site, such as jazz nights and art shows, your party may wonder if there's a reason to venture outside the hotel. New York City awaits with tremendous attractions of its own, such as Bryant Park, Carnegie Hall, and the Museum at FIT. For your convenience, we are happy to liaise with the hotel Concierge to arrange tickets to Broadway shoes, dinner reservations, and any other excursions in the city your group desires.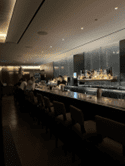 Want to book your hotel room block or event space at The Knickerbocker?