Address: 806 15th St NW, Washington, DC 20005, United States
Planning an event in the Washington, DC area? Let us reserve a hotel room block for your group at the Sofitel Washington DC Lafayette Square. 
When it comes to hosting an event in Washington DC, reserving hotel blocks for your group and finding the perfect venue is crucial. If you are looking for a place that provides exceptional accommodations for your guests and offers elegant event spaces for weddings, corporate meetings, or social events, look no further than Sofitel Washington DC Lafayette Square. This prestigious hotel is renowned for its luxurious offerings and unparalleled service, and will be sure to give your guests the essence of French opulence all within the heart of the nation's capital.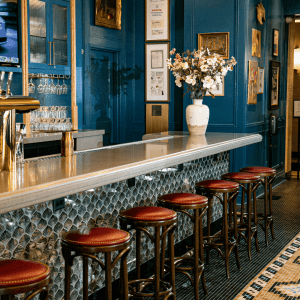 Kleinfeld Hotel Blocks powered by LM Media Worldwide strongly recommends this hotel… Let us tell you why!
Sofitel Washington DC Lafayette Square boasts a variety of stunning event spaces that are sure to impress. Whether you're planning a wedding, a corporate conference, or a gala, their venues will set the stage for an unforgettable experience. The Grand Ballroom, with its high ceilings, crystal chandeliers, and tasteful decor, exudes sophistication and grandeur. It's perfect for larger gatherings and can comfortably accommodate your guests. On the days following your event, you and your guests can enjoy a classy dinner without having to leave the hotel! Opaline Bar & Brasserie offers French-inspired cuisine surrounded by warm and inviting ambiance so that you can experience a taste of France conveniently located only steps away from your room.
What truly sets this Sofitel gem apart is their commitment to providing luxurious accommodations. When you book hotel room blocks at this exquisite property, you can rest assured that your guests will be treated to a truly indulgent stay. The guest rooms and suites are designed with contemporary elegance, offering modern amenities and comfortable furnishings for a restful night's sleep after the big event. The 1,900 square Presidential Suite makes the perfect spot to socialize with guests between outings, or the ideal landing pad for newlyweds. 
Sofitel Lafayette Square prides itself on its commitment to exceptional service. From the moment your guests arrive, they will be greeted by friendly and attentive staff members who will ensure their needs are met with the utmost care and professionalism. Our team of experts at LM Media Worldwide will connect you with the hotel's dedicated event planning team, who will work closely with you to bring your vision to life, handling all the details to ensure a seamless and successful event.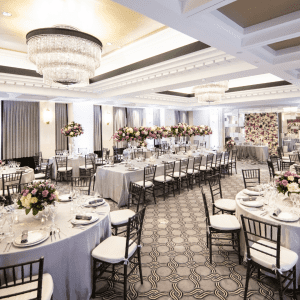 Insider travel tips from the experts at LM Media Worldwide:
It's not just about the lavish rooms; the location of Sofitel Lafayette Square adds another layer of convenience for your event. Situated in the heart of Washington DC, this hotel provides easy access to renowned attractions, government offices, and corporate headquarters. Your guests will appreciate the proximity to the city's vibrant cultural scene, iconic landmarks, and a myriad of dining and entertainment options.
When it comes to finding a hotel to accommodate your guests, Sofitel Washington DC Lafayette Square is the epitome of luxury, convenience, and impeccable service. From the elegant event spaces to the lavish accommodations, every aspect is meticulously curated to create an exceptional experience for you and your guests. Whether you're planning a wedding, a corporate function, or any other special occasion, choosing Sofitel Lafayette Square will elevate your event to new heights.
Want to book your hotel room block at Sofitel Washington DC Lafayette Square?