Address: 118 7th Ave N, Nashville, TN 37203
Why Kleinfeld Hotel Blocks recommends this hotel?  
Location, Location, Location!
Your wedding weekend at Holston House begins with all downtown Nashville has to offer.  This 4-diamond boutique hotel is situated steps from Broadway. You and your guests can check in and quickly get immersed in the action.  Host your welcome reception on the beautiful rooftop, or just head to the honky tonks.  Located within three miles of luxury wedding venues, you'll appreciate the Holston's convenient location and upscale amenities.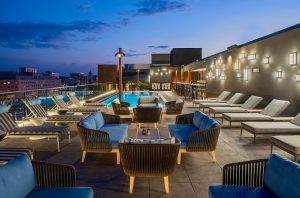 Why we know you'll love it?
Nashville is known for many things, but Music is the most iconic. Holston House Nashville wraps refined modernism in timeless art deco character, creating a premier boutique hotel inspired by the Music City's history, charisma, and soul.
Retreat to a stylish and comfortable room where every detail was considered, from the leather and velvet décor that complements the building's art deco charm to the modern hardwood floors and marble bath tiling. This 191-room hotel features six suites, including two signature 12th floor penthouse suites-perfect for your special night.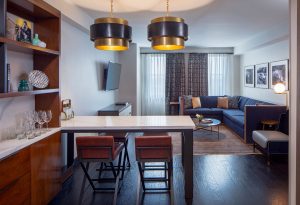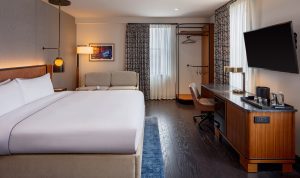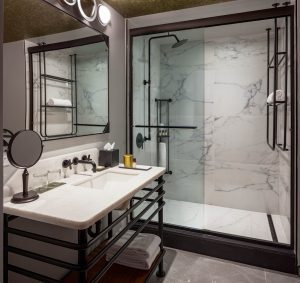 Why this hotel stands out?
Very few spots in Nashville have perfected the blend of authentic Nashville spirit with a contemporary relaxing vibe. From welcoming your guests with signature cocktails on the rooftop to a farewell brunch in our Bungalow room. The Holston House creates the perfect backdrop for your wedding weekend!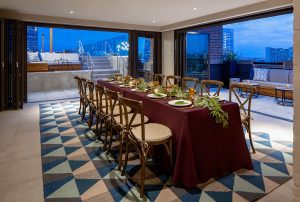 You and your guests will be able to enjoy the rooftop pool and bar and amazing views of the south Nashville skyline that comes with it!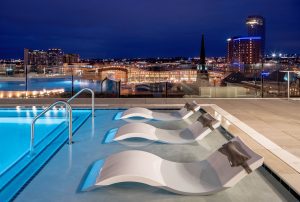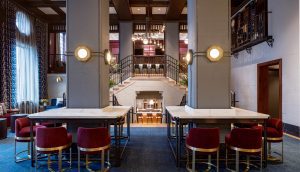 We can't forget the beautiful lobby bar, BarTENN, featuring craft cocktails and the best-locally sourced wine and beer. BarTENN also features the hotel's original crown molding and rosette coffered ceiling. Absolutely stunning and the perfect spot to welcome your guests.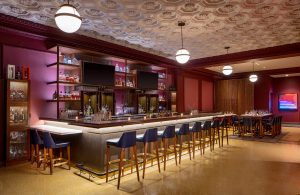 Want to book your wedding room block at
the Holston House Nashville?