Earlier this month we were featured as one of The Best Companies for Women in 2019 by the DataBird Business Journal.
Here's a look at how our founders reacted: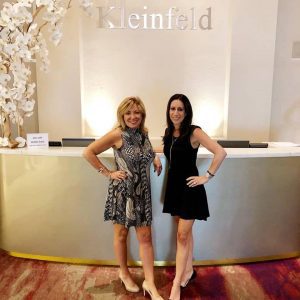 It was a great honor to be listed as a top business for women.  Our entire company is 100% woman owned and 90% of our employees are women, so to be listed as a top business for women, was our goal and an honor.  Women's empowerment is a subject near and dear to our hearts because of our own experiences in the workforce.
Previous to starting our own business, we took note of biases in the hospitality industry. It's an industry that generally skews female in certain departments like sales but as you look at other departments such as development or at upper management, the reverse is true, and it skews male. It was something we knew we wanted to change and while we didn't always know that would mean starting our own business, once we did, we knew women would be an integral part of its success and footprint.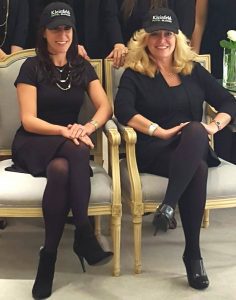 One of our core principles is building memories.We understand that when we're helping someone plan an event whether corporate or a wedding via Kleinfeld Hotel Blocks, it's about making memories. It's about friends and family coming together for a moment and we want to make that day as unforgettable as possible by reducing the stress that inevitably comes with planning an event.
As a core principle in our business, it's also a core principle in our internal culture. We believe one of the features that's allowed us to stand out as employers for women is our flexibility when it comes to personal time. By allowing employees to work remotely we've facilitated moms being able to advance their careers while still allowing them to be there for an important sports game or the doctor's appointments. We pride ourselves on our flexibility because we understand it's the memories that matter.
As with any business, starting one is always a risk but for us we followed what fulfilled us, brought us joy, and where we excelled. We were two women, friends, and wives who wanted a better work life balance and felt the only way to achieve that was to start something where it was prioritized so we could obtain it ourselves but also pass it on.
Our business model was built with a work life balance in mind and being featured by the DataBird Business Journal is validation that we're on the right track.