The only FREE hotel blooking service
specializing

in Weddings

SAVE TIME

SAVE MONEY

YOU'RE PROTECTED
How does it work?
1
Search and select a few hotels
2
We negotiate and send you the best prices
3
Confirm and book
Brides Say Yes to Kleinfeld Hotel Blocks
The Only Service Tailored to Wedding Hotel Blocks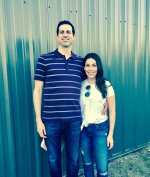 "I can't even begin to describe how grateful I am for Kleinfeld Hotel Blocks. I had the pleasure of working with Kathleen and she was courteous, responsive and professional. She provided a detailed excel spreadsheet of about 5 hotels with pricing and also additional information that I would not have even thought about if I were to book all these on our own (for example: handing out gift bags, some hotels will charge you extra for this service), but she made the whole experience effortless to navigate through. The best part is that the hotel we ended up going with is a brand new hotel located within 1 mi of our venue and is in the process of being built as we speak, so it wasn't even on our radar to seek out and inquire about. She negotiated the entire block to be complimentary without an attrition clause for a hotel in the heart of downtown Austin which is almost unspeakable.... Kathleen, thank you so much for all your help and the wonderful service that you have provided us, you have made this part such a breeze!!!! If you do anything right, work with Kleinfeld, you will not regret it! :) "
Suzanne S.
Married: 11/4/17
Sara Hess at Kleinfeld Hotel Blocks is a miracle worker! I'm so glad I found out about Kleinfeld Hotel Blocks on Yelp! I am getting married in NYC over the summer and many wedding guests will be coming from out of town. I sent enquiries to Kleinfeld Hotel Blocks and some other meeting planner companies; I went with Kleinfeld Hotel Blocks because it responded first - always a good sign. In fact, Sara responded within 24 hours. Sara and I worked on putting together a list of hotels based on Sara's recommendations and ones that I liked. Within days, Sara sent me a spreadsheet with details about each hotel property, photos, room options, pricing and amenities. Sara is incredibly knowledgeable about event planning and the hotel industry. She gave me advice on how many hotels to include and advised me on which properties had better or worse terms in their contracts. The hotel's proposal is not the "best and final" offer. Kleinfeld Hotel Blocks has great relationships with hotels and negotiated on my behalf to get upgraded rooms and more rooms at my selected properties vs the hotels' initial offer. This is an amazing service for out of town guests that is free the host. I used Kleinfeld Hotel Blocks for my upcoming NYC wedding, but the services are global. If I ever need to wrangle another block of rooms, I'm reaching out to Kleinfeld Hotel Blocks.
Kelly C. & John P.
Married: 6.17.17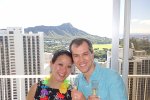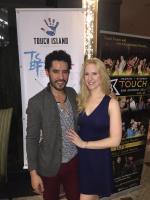 I feel so incredibly lucky that a friend of mine referred me to Sara to help with finding the right hotel for my upcoming wedding! I was researching and calling nearby hotels to my venue and finding it hard to get a timely response from the sales managers and to get good prices! Fortunately, i reached out to Sara before i got too frustrated, and she found me the BEST deal at the closest NICEST hotel that was on my "wish list" for a hotel!! I still can't believe she got me the lowest price at my top choice AND was able to snag the suite for my fiancé and me too. Hooray! To have this portion of work done for me was incredibly helpful, and Sara was so fast, responsive, and a pleasure to work with! I can't recommend her or this service highly enough!
Debbie S.
Married: 7.18.17